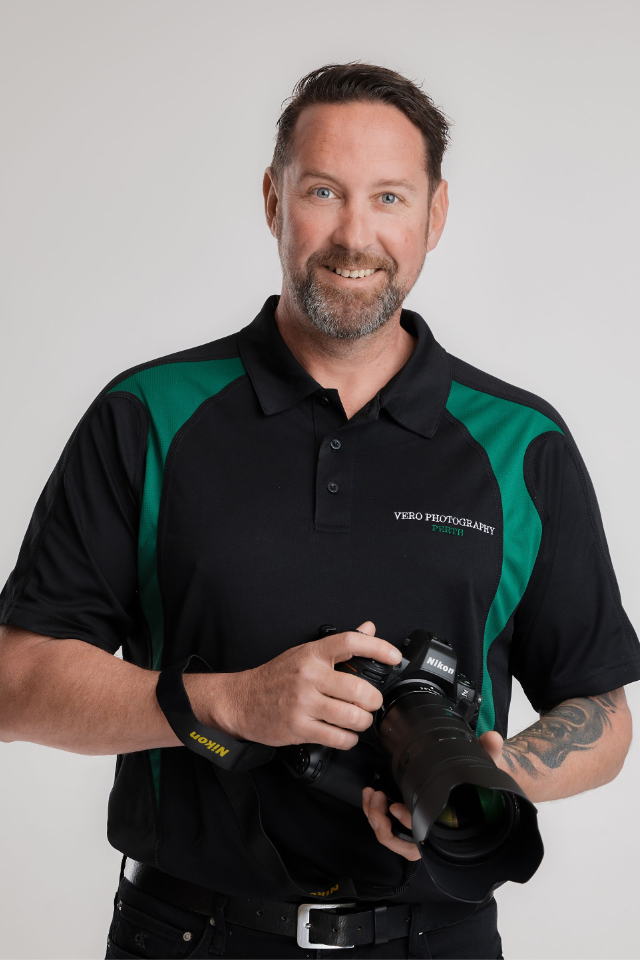 Meet
Dave Ross
Vero Photography Perth was founded in 2017 by Dave Ross, a passionate photographer, who has over a decade of experience in the photography industry. Dave's background also includes experience and qualifications in commercial sales and marketing.
Our goal is to ensure that our clients receive the highest level of customer service and satisfaction. The team specialises in providing premium quality corporate headshots and capturing all of your precious moments during those special events. No matter how large or small, we capture everything, from the room itself to the smallest details of your celebrations — conferences and expos. We use the latest technology and techniques and make your customer experience our priority to ensure that we exceed your expectations.
We look forward to hearing from you to discuss your corporate photography and videography needs.